Work Out and Give Back
Did you register for the memorial benefit WOD to honor CHP Officer Andrew Camilleri Sr.?
Please feel free participate in the WOD at 8:00 AM or 9:00 AM on Saturday, February 17. Thank you for donating to a great cause and we look forward to seeing you.
Missed registration and still want to participate?
Its not to late! Cash donation will be accepted at the door. Please feel free to attend either the 8:00 AM or 9:00 AM session on Saturday, February 17.
To read more about Officer Andrew Camilleri Sr. ...[More Information].....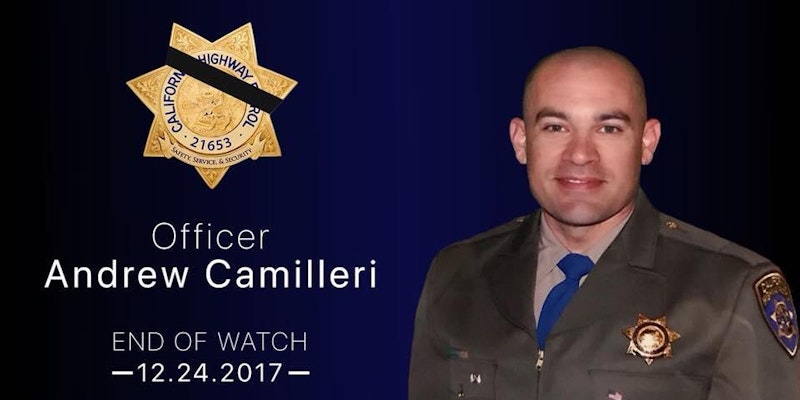 About Us
Welcome to CrossFit CSA, a passionate community of coaches and members who believe fitness is about one thing, RESULTS! Working out shouldn't waste your time and life is too short to not have fun while your doing it! Utilizing the CrossFit methodology of fitness and nutrition, we strive to bring the reality of elite levels of fitness to the masses. CrossFit CSA is for everyone regardless of fitness level; our programs are scalable and adapted to the individuals skill and ability level. Our members are our biggest asset and we strive to foster a nurturing, caring community of CrossFit enthusiasts.
We are not your typical gym. We are a fitness facility. At CrossFit CSA we strive to break away from the current, flawed fitness model we see so prevalent in America. You won't find mirrors, fancy machines, or a juice bar. What you will find are all the tools necessary to build elite levels of fitness. In most gyms, these tools are relegated to a dark, dusty corner; at CrossFit CSA the barbell is king, the pull-up bar is queen and dumbbells, rowers, kettle bells, box jumps, wall balls, rings, climbing ropes, a place to run and other "basic" and "old-school" fitness implements are cherished above all else.
Latest Workouts
Strength: SUMO Deadlift 4-4-4-4 add weight each set WOD: Toes to bar 1-2-3-4-5-6-7-8-9-10 Sumo Deadlift (225/155) 10-9-8-7-6-5-4-3-2-1
Back Squat 3×5  +5# Bench Press 3×5  +2-5# Power Clean 3×3 +2-5# Quad Monster 4×10 Split Leg Good Morning (2 sets each leg) 4×10 DB Step Ups each leg
Strength: 2RM Push Press WOD: CrossFit Regional 11.1 For time: Run, 1000 m 30 Handstand Push Ups Row, 1000 m Scale can be Abmat HSPU on box Push Press @ 70% of todays 2 RM
See all workouts
Contact Us
6400 Sierra Court, Suite A, Dublin, CA 94568